This is the second installment of tips in our How to Beat the Back to Work Blues series. This week we look at being a team player, communicating well, looking after yourself and more…
7. Be a team player
Who doesn't want to work with a team player? The key is learning how to get the best out of everyone you work with, not just those above you. Quick says it's all about "360 degree management. Don't play politics but do learn how to work well with those above you, next to you and more junior to you." It also comes back to having the right attitude. You want to "Be the person people want to work with because they'll sing your praises even before a promotion is up for grabs".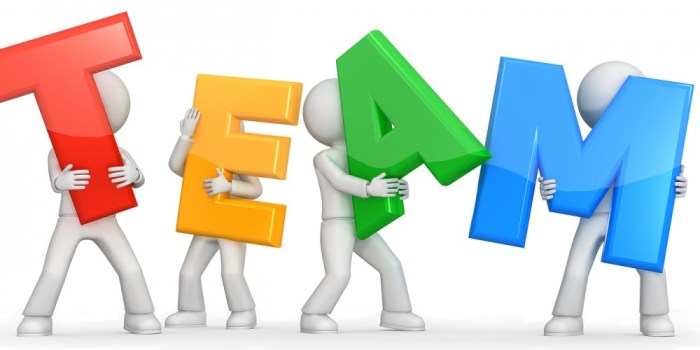 8. Communicate
This point is particularly relevant for bosses. Amanda Johnston, psychologist for organisational health expert, Konekt advises that bosses should keep a close eye on their staff, especially in the first couple of weeks after returning from holidays by:
• Reviewing their workload and assisting them to prioritise what needs actioning most urgently.
• Discussing activities and issues at regular catch ups (no matter how brief).
• Asking and listening to how their employees are feeling and what's been happening. Really LISTEN to their answer.
• Acting – follow through on your promises to a staff member.
• Sharing information with employees to reduce uncertainty about their jobs and futures; clearly define employees' roles and responsibilities.
• Showing employees they are valued and implementing schemes to recognise good work, such as employee of the month.
• Providing responsibility and accountability that make employees feel like they have ownership and control of their work environment.
• Cultivating a friendly social environment.
It's also important that employees know they don't need to deal with stress on their own and seek support from others. "If you begin to feel stressed, discuss this with your immediate supervisor or manager to make sure they're aware," says Konekt psychologist Kit Underdown. "That way you can work together to develop strategies to manage any stressful situations as they may arise."
"Recent research conducted by Konekt (the Konekt Market Report) shows that around 12 per cent of reported workplace-related injuries are psychological injuries, such as stress, anxiety, depression and adjustment disorder. So it's important for employees and employers to have strategies in place to address these issues early."
9. Re-evaluate your work space
"The end of the holiday season, when workers return to the office, can be the toughest time of the year for employees and this is often evidenced in a significant drop in productivity levels – something that can have a lasting impact on a business," says Psychologist Fred Cicchini from leading corporate health management organisation, Injury Treatment. Often it's the little things that can make the biggest difference in our well-being.
Your working environment has an impact on your attitude and productivity at work. The amount of space you have to work in, the location of your desk, the comfort of your chair, the temperature of your office and environment and how much natural light you receive are all factors in your health and well-being at work.
"Offices that give employees flexibility to work in a number of environments, such as an open plan space which includes traditional desks, 'café' settings and sofas, helps ease the transition back to work and Australian businesses are embracing these offices more than ever before," says FDC Construction & Fitouts Managing Director, Ben Cottle.
Ben explains that "There has been a huge rise in companys requesting these futuristic open plan spaces. Australian businesses are seeing the value that comes from providing employees with multiple connectivity points and allowing them to have the ability to work from anywhere at any time in an environment that appeals to them".
Examples of these 'lifestyle workplaces' can be seen in FDC Construction & Fitout's recently projects for the CBRE office, located in the heart of Sydney's CBD, as well as the MBA award-winning Treasury Wine Estates Main Office in Melbourne. These fitouts feature open plan spaces, lounge areas, conferencing pods and traditional private desks, which give employees the option of transitioning between spaces.
If you can't convince your boss to remodel your office, then try some other solutions:
Are you happy where you're sitting? Maybe your desk gets the hot afternoon sun, or you don't get any natural light. If you're not happy where you are, request to move – there's no harm in asking if it makes you more comfortable and productive.

Clear your desk out. This is not just a tidy-up – grab a bin or a large plastic bag and remove everything off the top of your desk and out of your draws. Be ruthless about what you put back, especially when it comes to paperwork. Ask yourself, are there any files or folders that could be archived or stored elsewhere to free up some space? How much stationery do you really need? Also review the layout of your draws – is everything in best place?

Don't limit the tidy-up to your desk, get other colleagues involved – re-organise communal cupboards and spaces and get their advice on what would make your working environment more user friendly or aesthetically pleasing. Do cupboards or other pieces of furniture need to be moved? Would a couple of pot plants or new artwork on the walls soften your environment?

Chair check – how comfortable is your chair, really? A comfortable chair that is set up correctly for you is paramount to avoid any back and neck strain. Any niggles or discomfort will be particularly apparent when you return from some time off, so pay attention to your body in the first couple of weeks after your holiday. "The Konekt Market Report shows that 60 per cent of workplace-related injuries are musculoskeletal, so it's vital to make sure workstations are set up ergonomically," advises Konekt's Mary Vetere. "In addition, taking regular breaks, moving around and stretching are important to help prevent such injuries."
10. Look after yourself
• Get a good night's sleep to reset your body clock so you can get back into your old routine and get out of bed earlier to get to work.
• Make time for 'you' so you don't' feel your life is all about work. This helps to keep your mind and body 'sane'. "The time and the way you do this may need to change when you return to work, but it is critical that you still make time for it," says Amanda Johnston. "It also gives you something to look forward to each day, and this can assist you to get through some of the less pleasant aspects of life."
• Exercise – A healthy body is linked to a healthy mind that will cope better with stress.
• Eat well – Same as above. Try to avoid stimulants where possible. Excess caffeine or nicotine can make you feel anxious or on edge.
• Drink plenty of water – Our bodies function better when we're hydrated.
11. Get organized
• Make an effort to have your first weeks back as organised as possible – Your calendar or diary should be your best friend in the first two or three weeks. "Whether it be lunches, travel to and from work, or even what you're wearing for the day, effective time management regulates your tasks and reduces the uncertainty of not having enough time to complete the task required," Amanda explains. "Plus it allows for 'time off/relaxation' periods." You can also use your phone to set regular reminders until you've established your routine again.
• Plan something enjoyable – This could be a get-together with friends, a weekend away or even your next holiday. "It's important to have pleasurable activities to look forward to," Amanda says.
12. Take regular breaks
• Move your body – Especially during the day when you're at work. Get up out of your chair to have a stretch or walk around to keep the blood circulating and mind alert. "Micro-pause breaks and postural reversal (e.g. stretching to the opposite posture of what you have been doing) can help you stay fresher and more energised for longer," explains Konekt's chief ergonomist, Mary Vetere.
• Get outside – Get out of your office for some sunshine and fresh air. Rather than eating at your desk, eat your sandwich in the park or go outside to grab a coffee.
Image from
www.market-my-practice.com
Thanks to our contributors for their wise words and advice:
Kym Quick is the CEO of Clarius. Clarius' Candle brand provides IT staff to both the private and government sectors in Adelaide, and recruits across more than 20 major occupation categories.
www.clarius.com.au
Kym Quick, CEO of Clarious Group
FDC Construction & Fitout is a privately owned Australian company that was established in 1990 and is fully owned by the management team. Specialising in commercial construction, interior fitout, refurbishment, technologies and mechanical services, the company's projects span the nation. FDC continues to develop its portfolio of high profile clients and industry relationships using a customer-centred work principle.
www.fdcbuilding.com.au
Konekt was founded in 2003 and is the largest private sector provider of organisational health and risk management solutions in Australia (listed on the Australian Stock Exchange, Konekt Ltd – ASX: KKT). Their focus is on helping organisations keep their workforce safe, minimise the impact of workplace injury, rehabilitate or redeploy injured workers, while meeting regulatory and compliance obligations.
Konekt solutions are delivered by Konekt's national team of allied health professionals, servicing all Australian capital cities and major regional centres. The team is comprised of industry experts who are capably supported by leading edge technology, delivering sound, proven and secure services.
www.konekt.com.au
How do you stay upbeat at work after returning from holiday?