"You can never go wrong with flowers, champagne and chocolate". Howard Jarvis is a man after my own heart! Howards shares some of his other Top Gift Tips with us this week…

1. The best gift I ever received was…breakfast in bed on my birthday from all my kids (5).

2. The top gift on my wish list is…one day of happiness for someone older.

3. The best gift I have ever given was…a weekend in a spa.

4. The hardest person I have ever had to buy a gift for was/is…my partner is difficult because she always guesses.

5. The best last-minute gift is…a fine perfume.

6. My hot gift buying tip is…YOU CAN NEVER GO WRONG WITH FLOWERS, CHAMPAGNE AND CHOCOLATE.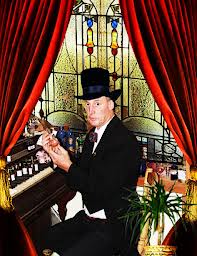 Bud Perfums makes fine perfumes as special gifts for lucky people. Discover more at www.budparfums.com.au.